Sakari Alhopuro's Striking Photography Exhibition
Published 18.12.2019
The rapid changes in the biodiversity of the nature in Finland is a topic of great concern for Sakari Alhopuro, who spends a great deal of his time in the outdoors. Support for high-quality research on biodiversity is, indeed, one of the key objectives of the Sakari Alhopuro Foundation, which initiated its activities in January 2020.
'I have become very aware of the concrete impacts of climate change when I have been out taking photographs in the Turku Archipelago, Kuusamo and Utsjoki in Lapland. I want my nature photos to draw people's attention to the beauty and significance of our country's biodiversity. The degradation of nature is closely linked to the welfare of all humankind', Alhopuro states.
Sakari Alhopuro's exhibition, Itärajan lintuja (Birds of the eastern border), is on display in the window gallery along Humalistonkatu in Turku until 31 December 2019.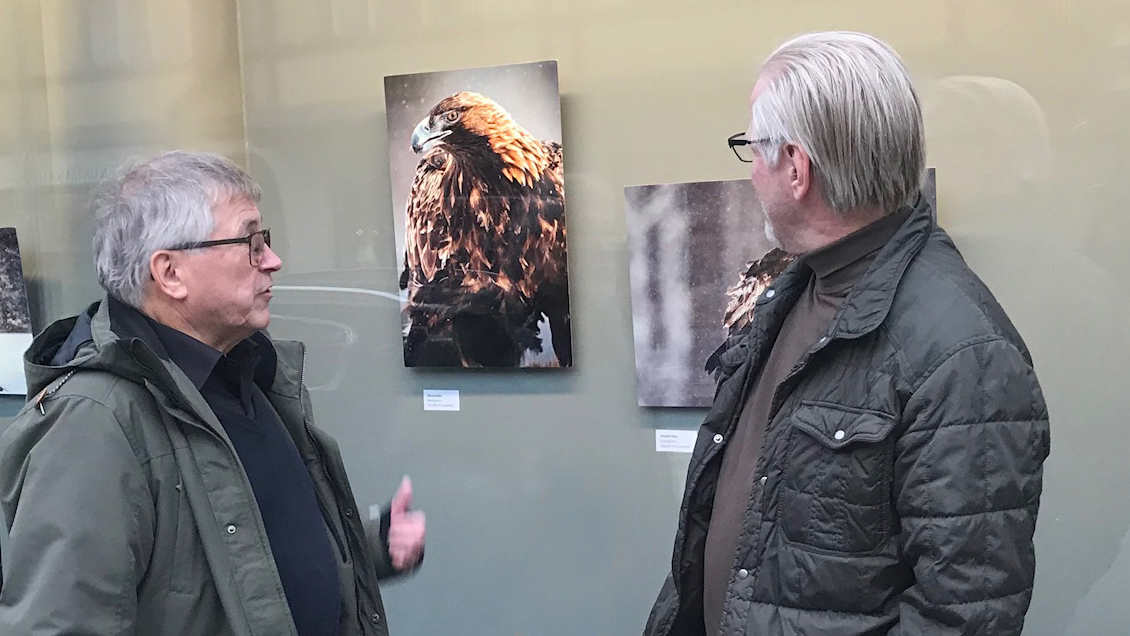 Journalist Mikko Ervasti (right) listened closely to Sakari Alhopuro's stories behind his nature photos, many of which were taken in Ervasti's home region of Kuusamo in Northeastern Finland.